There is no question that the average American is getting sicker. While Utahns are healthier than their counterparts in other states, they are on a similar trajectory towards higher rates of chronic disease and poor health. So, what is driving this poor health? The answer may be more literal than industry researchers and practitioners originally thought.
Researchers now widely acknowledge a well-connected community that provides active transportation choices such as biking and walking can improve health for generations. Transportation is a key component of one's personal health because it affects access to employment and educational opportunities, medical services, and options for healthy living.
Where the Rubber Meets the Road: Cross-Sector Collaboration in Utah

For the past five years, the Utah Department of Transportation (UDOT) has worked closely with its partners, including the Utah Department of Health (UDOH) and Get Healthy Utah, to institutionalize its cross-sector collaboration and develop metrics that meaningfully integrate health considerations in important decision-making processes for the transportation system.
In 2018, the Utah State Legislature passed a law that directed UDOT to work with its partners in developing the state's first-ever statewide transportation vision. UDOT brought together a diverse group of stakeholders, including business leaders, elected officials, advocacy organizations, non-profits, metropolitan planning organizations (MPOs), transit agencies, and others to develop the vision. The transportation vision provides the foundation for Utah's Unified Transportation Plan. The first-of-its-kind nationally, the Unified Plan identifies balanced invest­ments in road, transit and bike infrastructure needed across Utah to stay ahead of future growth and take care of existing infrastructure investments.
A Vehicle for Change

Through an innovative planning process called "Solutions Development," UDOT and its partners have worked to capture the unique context of an area or corridor and develop a set of solutions that meet the local communities' health and transportation needs. To better align transportation project selection and prioritization process with Utah's Transportation Vision, the partners developed a model that guides the decision making for various funding programs, including the state's Transpor­tation Investment Fund (TIF) and the Transit Transportation Invest­ment Fund (TTIF).
Generated from statewide sales tax revenues earmarked for transportation, TIF funds are used to fund highway capacity projects and stand-alone active transportation capacity projects. TTIF funds are used to fund capital transit capacity projects and first- and last-mile transportation capacity projects that have a direct connection to a transit station.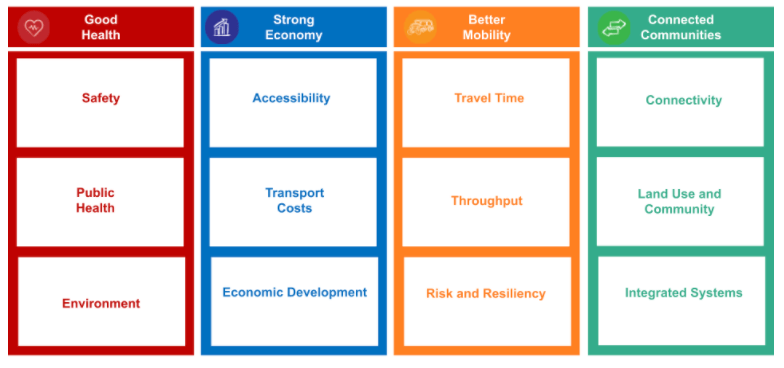 What's at the Heart of a Healthy Community?
UDOT, UDOH and Get Healthy Utah worked together to devel­op and fund a question on the Behavioral Risk Factor Surveillance System (BRFSS) about transportation. Adding transporta­tion-related questions to Utah's BRFSS was a novel approach since it has traditionally been a public health survey. In addition, UDOH created a tool that measures health equity across commu­nities and are working on an online interactive map that includes the existing and planned transportation system.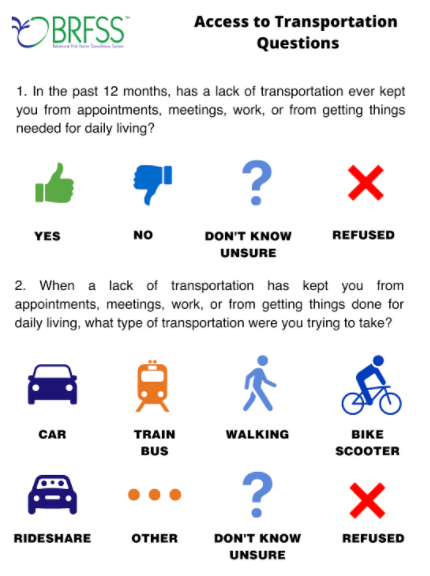 Zip code: A Stronger Determinant of Health than Genetic Code
Working together for over five years, the partners have established programs that provide resources and technical assistance to communities, identified shared datasets that have directly improved the transportation project prioritization process, and informed policy changes to allocate funding based on an integrated consideration of transportation and health.
UDOT recognizes that their mission is to enhance quality of life through transportation by moving people, not cars. UDOT and its partners will continue to work toward a shared future in which Utahns' zip code is not a stronger determinant of health than their genetic code. To learn more about this work, please read this scholarly article UDOT recently submitted to the Transportation Research Board for the National Academies of Sciences.
https://moveutah2017.pennapowersdev.com/wp-content/uploads/2021/12/Move_People_Not_Cars.jpg
800
1200
pennapowers
https://moveutah2017.pennapowersdev.com/wp-content/uploads/2017/09/moveutahlogo-1-205x300.png
pennapowers
2021-12-31 02:27:53
2021-12-31 02:36:03
THE INTERSECTION OF HEALTH AND TRANSPORTATION: HOW THE UTAH DEPARTMENT OF TRANSPORTATION MOVES PEOPLE, NOT CARS