Celebrate National Bike Month This May
May is National Bike Month, when pumping bike pedals is celebrated across the country. We're lucky to live in Utah, which is the eighth most bike-friendly state in the country. During National Bike Month, learn more about active transportation in Utah and the unique power of the bike.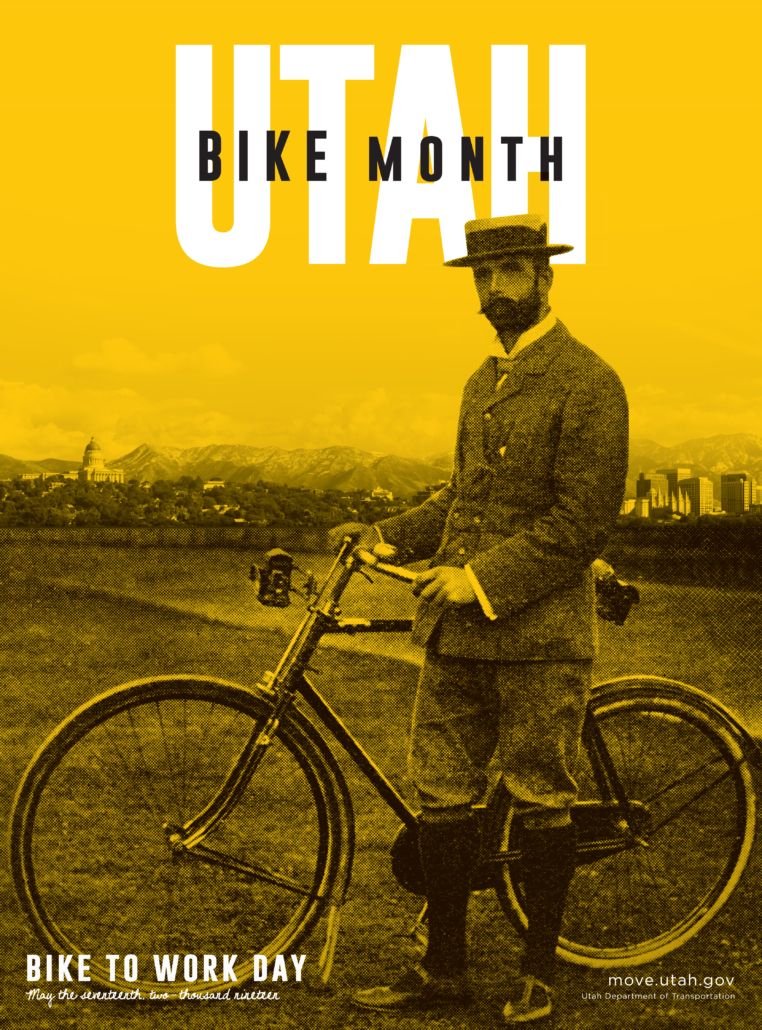 What is National Bike Month?
National Bike Month is a time to celebrate the numerous reasons people ride bicycles. From St. George to Moab, bikers across the state will celebrate National Bike Month with their trusty steeds. One way to join in on the fun is by participating in the national events. National Bike to Work Week occurs from May 13-19, 2019, with Bike to Work Day on Friday, May 17. Show your support for bicycle commuting by rallying your coworkers on May 17 to ride their bikes to work. Learn more about local bike events.
Why should I bike during National Bike Month?
Whether people in your community ride as a means of primary transportation or for exercise, the bicycle has a unique way of empowering its riders. Biking provides an opportunity to explore your community and save money on your normal commutes.
I'm new to biking, how do I get started?
The best way to get started biking is to just jump on a bike and spend a bit of time riding around your neighborhood before taking a longer trip. If you aren't familiar with biking rules, review this quick guide from Bike Utah. Next, discover more about Utah's numerous award-winning Bicycle League communities. Learn more about what bicycling looks like in your community with their report cards.
I'm not new to biking. How do I get others to bike during National Bike Month?
The best way to get others to bike with you during National Bike Month is through positive encouragement. Make it easy and fun for others to join you on the road. Offer to meet your friends at their house and ride to an activity together. Convince your partner to ride to the grocery store with you instead of driving. Pitch to your workplace to incentivize a reimbursement program for biking. There are a number of different ways to ride, you just have to get out there and do it.
If you're interested in learning more about biking and other forms of active transportation, visit the Move Utah website. Stay tuned for more information on how to promote active transportation in your community and make it accessible for all.
https://moveutah2017.pennapowersdev.com/wp-content/uploads/2019/04/UtahBikeMonth.jpg
4503
3331
pennapowers
https://moveutah2017.pennapowersdev.com/wp-content/uploads/2017/09/moveutahlogo-1-205x300.png
pennapowers
2019-04-25 20:30:51
2021-02-10 14:58:40
Celebrate National Bike Month This May